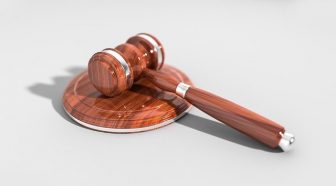 Purplebricks has issued a response to Contractors for Justice's (C4J) latest attempt to force the online estate agency to 'begin settlement negotiations' with former estate agents represented by the group.
On Friday evening C4J announced that it is stepping up efforts to follow through with a proposed Group Litigation Order (GLO) against Purplebricks, on behalf of former agents that were hired as self-employed estate agents by the company, which could block any sale of the online estate agency.
The premise of the claim is that, in law, these self-employed agents were in effect employed for the purposes of holiday pay and pension contributions being owed by the company to the individual. The claim is for as much as 20.7% of each person's total earnings, which C4J values at almost £8.5m.
C4J compiled two letters today, one of which was sent to the online estate agency' CEO Helena Marston, in relation to the Purplebricks 'self-employed' claim.
However, Purplebricks has this morning dismissed what it describes as a "C4J's latest publicity stunt", insisting that there will be no talks or negotiated settlement with group, after a recent judgement found in favour of the online estate agency.
Purplebricks today announces that it has won a recent legal case, which was brought against it by C4J.
The judgement was made before C4J's actions on Friday, which in light of the tribunal's rejection of their claim, "can now only be seen as a final, desperate act to salvage something from nothing", according to a spokesperson for Purplebricks.
"Contrary to the C4J sales pitch to potential litigants on their YouTube interview there is no 'free money', this is no 'slam dunk' and there was never a 'legal precedent'," the spokesperson added. "The previous case referred to in the video was later dropped and clearly had no sway on the judgement in this case."
In light of this judgement (Mr Williams Vs Purplebricks) the online estate agency says it will not be entering into a negotiated settlement.
Extracts from the judgement in this case are set out below. Note Purplebricks is referred to as the Respondent.
"I am satisfied that Mr Williams was an entrepreneur who owned and managed his own business DNPB limited. Whilst there were contractual obligations that DNPB limited had with the Respondent they did not amount to any control of his business and the way it operated other than in an ordinary commercial arrangement." (Para

124)
"The TOC's and LPC's were run as their own business, assumed their own risks and insured against those risks. They were in business on their own account." (Para 112)
"I am satisfied in the circumstances of this case that until the change in the structure whereby he was offered and accepted a contract of employment Mr Williams was operating on his own account in his own business through his Company DNPB Limited and was not prior to 1 September 2021 an employee or worker of the Respondents. Only after that date did he become an employee and a worker which then continued until his dismissal." (Para 126)
C4J continues to question the legality of the proposed sale of Purplebricks to Strike and will seek to prevent it from completing (for now in any case), based on the fact that Strike issued a 'no intention to bid' notice under Rule 2.8 of the Takeover Code.
EYE NEWSFLASH: Major blow for Purplebricks as legal row puts Strike deal in jeopardy
Daily news email from EYE

Enter your email below to receive the latest news each morning direct to your inbox.