London is historically the most searched-for location on Rightmove, and we've seen the capital take the top spot again at the end of 2022.
We've also seen the year come to a close with the top five most-searched locations identical to those we saw in 2021. London, Cornwall, Devon, Bristol and Glasgow took the top spots again this year.
But the gap between first and second place is widening. In 2021, we saw several months where Cornwall overtook London as the most search-for area, with many home-buyers searching for extra space, or a life by the coast, as had been the trend throughout the pandemic. And at the end of last year, the difference in the total number of searches between London and Cornwall was just 3%. However at the end of 2022, this has grown to 36%.
This is because we're seeing a return to the search trends we saw back in the pre-pandemic market of 2019, with more people looking to make moves to cities across Great Britain.
Our property expert, Tim Bannister, says: "This year people searching for their next home have well and truly returned to the capital – we started to see the tide turning towards the end of last year, and throughout 2022 a lot of our trends in the market have started to head back towards where they were in 2019."
Take a look at the most searched-for buyer locations of 2022:
| Rank | Area |
| --- | --- |
| 1 | London |
| 2 | Cornwall |
| 3 | Devon |
| 4 | Bristol |
| 5 | Glasgow |
| 6 | Manchester |
| 7 | Edinburgh |
| 8 | Sheffield |
| 9 | York |
| 10 | Cambridge |
| | |
New cities enter the top ten in 2022
Following the trend of home-buyers looking to cities to purchase their next home, we've seen two cities enter the top ten, that didn't feature in the 2021 list. Along with the bustling metropolis of Manchester at number six, the historic city of Cambridge was the tenth most-searched for location of 2022.
Take a look at this home for sale in Manchester: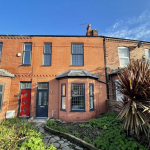 3-bed terraced house
Worsley Road, Eccles, Manchester, M30 8LT
£230,000
Hyde Estate & Lettings Agents, Manchester
Take a look at this home for sale in Cambridge: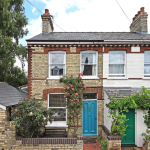 2-bed semi-detached house
Priory Road, Cambridge
Offers Over £535,000
Redmayne Arnold & Harris, Cambridge