Every year we ask people in Great Britain to tell us how they feel about where they live. We ask people what they love about their local areas, and what makes a place really feel like home.  
Our annual survey is now in its 11th year, and this year we heard from more than 21,000 people living in towns, cities and villages up and down the nation.  
Residents score their local areas on things like community spirit, and how much access they have to nature and green spaces, as well as artistic and cultural activities. 
This year's study is set against a backdrop of rising cost-of-living concerns, and a sense of belonging is what people valued most among the survey's happiness measures.  
"Our Happy at Home survey really shows that the things that make people happy to live in their area are not so much the physical aspects of that area but more the personal aspects, such as our sense of belonging, the community and the people," says our property expert, Tim Bannister.  
"The last few months have undoubtedly been difficult for many, and as we learned during another difficult period in 2020, this is often when we look to our local area and community for support and happiness," he adds. 
So, which locations in Great Britain have been voted the happiest by the people that live in them? Take a look at the places that made the top ten in 2022. 
Rank
Place
Region
Average Asking Price
Average Asking

Rent (pcm)
1
St Ives
South West
£523,731
£1,152
2
Galashiels
Scotland
£153,546
£530
3
Woodbridge
East of England
£481,978
£1,196
4
Hexham
North East
£262,265
£810
5
Perth
Scotland
£179,410
£812
6
Harrogate
Yorkshire and The Humber
£381,124
£1,327
7
Anglesey
Wales
£324,048
£766
8
Bury St Edmunds
East of England
£334,160
£1,368
9
Stirling
Scotland
£197,075
£990
10
Cirencester
South West
£382,065
£1,331
Top spot in England: St Ives, Cornwall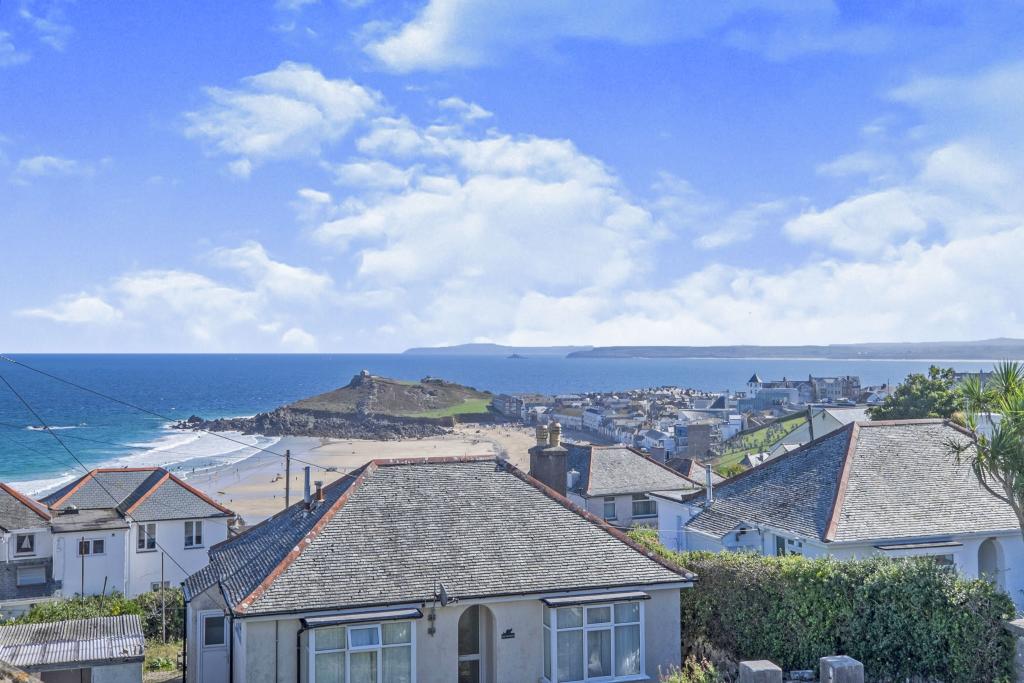 Also named winner back in 2020, St Ives in Cornwall has taken the top spot overall in 2022. The harbour town takes the crown from this year's fourth-placed spot: the north–eastern town of Hexham. The two towns have alternated as the happiest place to live every year since 2019.  
St Ives residents scored the town highly for community spirit, how comfortable residents feel to be themselves, and the sense of belonging they have. 
Local estate agent, Paul Le Bas, says there're lots of things that make the town special, that residents can enjoy throughout the year.  
"St Ives has a vibrant and active local community. All year round we are able to visit the amazing restaurants and cafés, most of which are highly rated in the national press, and the coastal walks are second to none. As the seasons change, so does the town. It becomes a winter wonderland of festive lights for Christmas. Even Father Christmas arrives on the Lifeboat!" 
Also making the top 10 in England was the market town of Woodbridge in Suffolk, and the historic North Yorkshire town of Harrogate.  
Search homes for sale in St Ives
Top spot in Scotland: Galashiels, Scottish Borders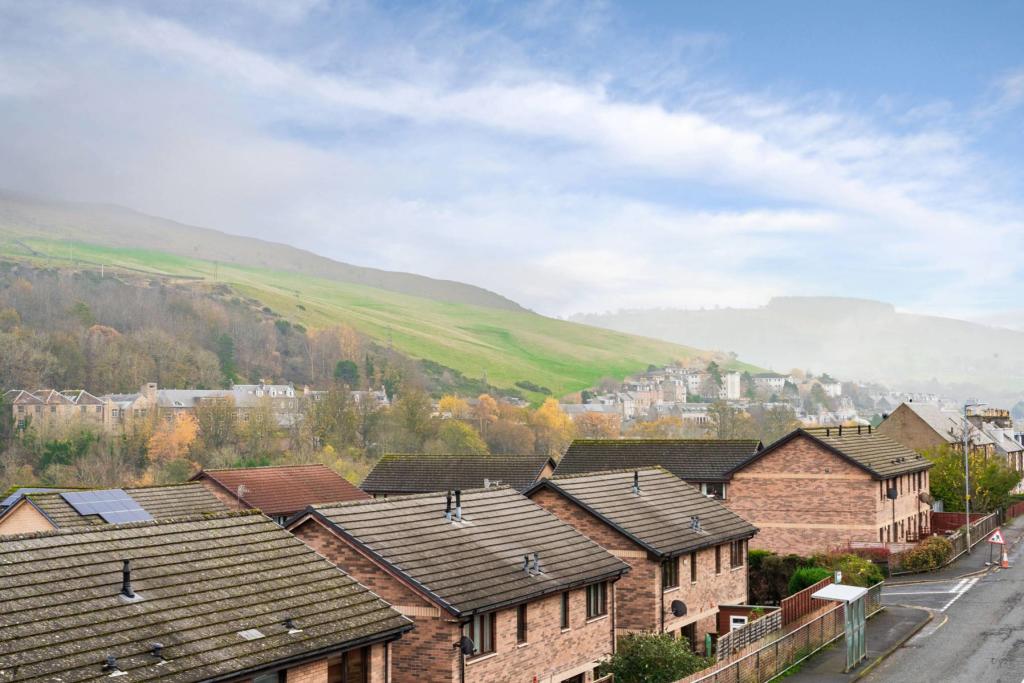 This year, we've seen a Scottish location score among the top three places for the first time since 2016. Borders town Galashiels has been awarded second place in our survey, scoring particularly highly on the friendliness and politeness of its locals.  
In terms of average prices, it also has the most affordable house prices out of all the areas that made the top ten. The average asking price of a home in Galashiels is £153,546.  
Galashiels estate agent, Alice Brown, says: "Its central placement in the Borders makes it a popular location for families, giving a relaxed way of life, while being in a commutable distance of Edinburgh. 
Steeped in history, Galashiels has a wide variety of housing from classic period properties to new– builds. The countryside surrounding Galashiels also has much to offer, and the recently established Heartland Market brings together the town and local businesses." 
Two other Scottish areas also ranked among this year's top 10 happiest places to live: the riverside city of Perth, and the historic city of Stirling.  
Search homes for sale in Galashiels
Top spot in Wales: Anglesey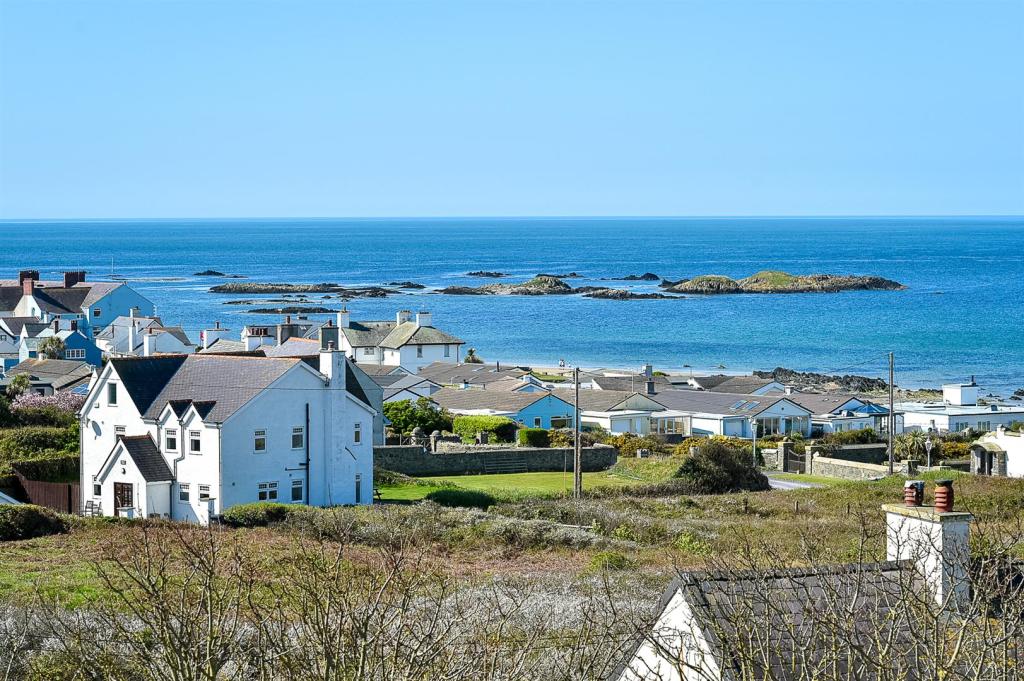 Known for its picturesque coastline and plentiful walking routes, the north-west island of Anglesey in Wales was this year's seventh-placed area in our survey. Given the glorious local landscape, it's unsurprising that the area gained its highest score for its local green space and nature.